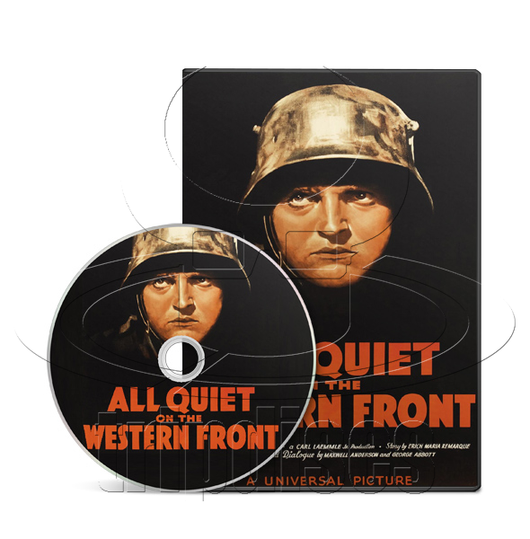 All Quiet on the Western Front (1930) Drama, War (DVD)
Regular price $10.00 Sale
Directed by: Lewis Milestone.
Starring: Lew Ayres, Louis Wolheim, John Wray.
The film follows a group of German schoolboys, talked into enlisting at the beginning of World War I by their jingoistic teacher. The story is told entirely through the experiences of the young German recruits and highlights the tragedy of war through the eyes of individuals.
Contained in: Standard DVD Case.
Format: Either PAL or NTSC (depending on world location), Region 0 (Multi-Region/Worldwide).